An Original Folk-Musical
All Nicholas wanted for his 16th birthday was a car. Instead, a magical storybook sucked him and his best friend Brian into the fantastical world of Death Forest. After encountering an old, friendly-yet-unbearably-lonely trash rat, the boys learn that the only way to make it out alive is to find the enchantress of the forest. Only she can grant their wish to return home. With the additional help of a young, rebellious fairy, the boys learn about the power of trust, true friendship, and the meaning of sacrifice.
What's Your Wish? premiered off-Broadway the New York Musical Festival this summer!
What's Your Wish? was chosen out of hundreds of applications to to receive a subsidized production as part of the New York Musical Festival's Next Link Project. The New York Musical Festival is the largest annual musical theater festival in America.

"one of the liveliest, funniest shows of the festival"
— Pete Hempstead, TheaterMania
Check out some of the photos below, © Shani Hadjian Photography 2018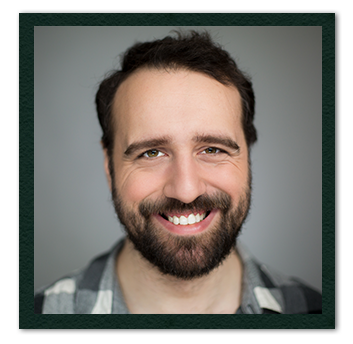 The Enchantress; Diana (accordion)
*These actorss are appearing courtesy of Actors' Equity Association
Crew
Ashley Benson | Wardrobe Supervisor (Theatre Now NY 2017)
Jonathan Eric Foster | Director
Sarah George | T&T Producer, Company Manager, Props & Puppet Design
Simpson & Longthorn Theatricals | General Management Team
RaynOrShine PR | Press Agent
Travis George | Scenic Designer
Kate McGee | Lighting Designer
Past Cast / Production Teams
Corley Pillsbury | The Enchantress; Diana (accordion, 2014-2017)
Erin Giblin | Light Designer (Access Theater 2016)
David Sexton | Lighting Designer (Theater Now NY 2017)
Rodrigo Escalante | Set Designer (Theater Now NY 2017)
Genevieve Beller | Costumer Designer (Theater Now NY 2017)
Production History
What's Your Wish? was originally a ten-minute musical, and was first performed at Theater Now New York's Sound Bites Ten-Minute Musical Festival in December 2014. There, the group was awarded Best Music and Best Actor (Sam De Roest). Since then it has been extended into an hour and a half. Thicket & Thistle raised over $7,000 on Kickstarter for the show. It had a successful run FringeNYC - The New York International Fringe Festival in the Al Fresco division (which provides free shows to audiences), was performed indoors at Access Theater in February 2016, and, most recently, was produced for a 9-show workshop run at West End Theater by Theatre Now New York. What's Your Wish? made it's Off-Broadway debut as part of the 15th Annual New York Musical Festival. The show went up for 5 performances at the Acorn Theatre on Theater Row in July of 2018
About the Show
What's Your Wish? was directed, performed and written collaboratively by the members of Thicket & Thistle.The decidedly acoustic palette of accordion, mandolin, flute, banjo-ukulele and guitar takes the audience outdoors, under the stars, to a faraway land filled with beauty... and danger. On stage, T&T combines elements of improv comedy, DIY chutzpah and old-fashioned theatre magic to bring the world of the show to life. Adhering to a "suitcase theatre" tenet, everything used for the original production of What's Your Wish? could be packed into the trunk and backseat of a car.
"A warm-hearted, comic fantasy"
The New York Times
"The five-member troupe of actor-musicians who call themselves Thicket & Thistle have brought one of the liveliest, funniest shows of the festival to the Acorn stage at Theatre Row. Filled with campy humor, demented puppets, fun songs, and angsty teenagers trying to find their way home from a magical land, What's Your Wish? spins across the stage like an overcaffeinated Wizard of Oz with a PG-rated sex scene."
"On the website of Thicket and Thistle, the New York-based troupe behind What's Your Wish?, the company perfectly self-identifies as "musical theatre for adult children." Indeed, both my inner child and outer adult were delighted by the catchy melodies and intricate harmonies in this whimsical piece of original theatre. The ensemble is tremendously talented, demonstrating marvelous comedic timing while playing everything from flute to accordion. Aided by Jonathan Foster's snappy direction and a remarkably cohesive score, the actors move things along smoothly, stopping only to deliver a one-liner or emphasize a particularly clever lyric. By the end, I felt I had gone on a journey worthy of Disney or Pixar."
"It is funny, bright, refreshing, and endearing... Keep your eyes on this company. They are doing unique and great work!"
"This folk musical from Thicket & Thistle is the most heartwarming thing I've seen in ages. Every moment was just pure delight."
"a delightful blend of simple plotting, creative lighting, nice tunes, witty dialogue and endlessly inventive staging.... It's impossible not to wish a great future for this show; there is so much goodwill, good cheer and high entertainment value from this spirited group of artists."